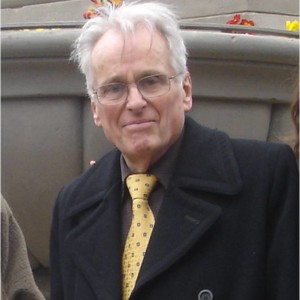 Montserrat National Trust lost one of its benefactors with the passing of Joseph Sturge VIII, earlier this month. Mr Sturge is the descendant of Joseph Sturge VI, a lifelong Quaker, who worked tirelessly for, and was a prominent figure in the anti-slavery movement. After slavery was abolished in 1834, the conditions of the slaves did not improve. Joseph Sturge VI visited Montserrat in 1836 and carried on the struggle, leading a vigorous campaign against the Apprenticeship System and lobbying for the cessation of slavery in all forms on the island. He, along with other family members were part of the Montserrat Company which at its peak owned a dozen estates on the island, an area in excess of 4,000 acres. These include Elberton, Needsmust (Olveston) Grove, Hope, and Woodlands. The Company was Montserrat's largest landowner and enterprise processing Montserrat Lime Juice, Cotton, and Sugar.
Following a visit by Joseph Sturge VII in 1903 an experimental 25 acres of long staple Sea Island Cotton was planted. This crop expanded in following years to become the company's and the island's largest source of revenue. The company's annual report in 1917 speaks of the production of 17,844 barrels of lime juice – "still very far short of former crops" – and of an "excellent profit" on cotton.
One example of the Montserrat Company's good citizenship was the creation of a company school in Olveston. Established in the early days of the Sturge connection, it gave education to the offspring of company employees. The Montserrat Company employed teachers and provided books and equipment. The school was taken over by the government in 1933 and was renamed the Salem Primary School. The Company also sold plots of land on the company's estates to employees at affordable prices.
In 1936, 100 years after Joseph VI's first visit to the island, the company presented to the people of Montserrat five acres of land near Plymouth for use in perpetuity as a public open space. It was called Sturge Park to commemorate the long association of Joseph Sturge the elder and Joseph Sturge VII with the island. It now lies buried under volcanic ash in the island's exclusion zone.
The late Joseph Sturge VIII last visited Montserrat in 2008 and handed over to the Montserrat National Trust, a collection on Papers and Photographs, dating back to the 1800s, which are critical to the understanding of Montserrat's History. These are digitised and form part of the MNT Archives.
The Executive and Staff of the Montserrat National Trust wish to convey sincere condolences to the family of the late Joseph Sturge VIII.