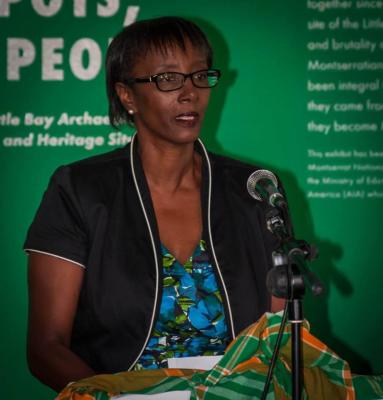 Many of Montserrat's Historical records have been deteriorating over the years and have considerable damage as a result of the natural disasters and inadequate storage. The Historical , Archaeological, and Museum(HAM) Committee of the Montserrat National Trust and Sands of the Time Consulting approached the British Library under the Endangered Archive Program to digitize historical documents and make these more available.
The Project will provide training for local practitioners who handle delicate historical records on Montserrat. The Committee has been working with Nigel Sadler, Project Coordinator who will arrive on island to train persons.
Archival material will be gathered from churches, government departments and other organizations and digitized Eand stored. Although this pilot project is to be done over a period of three months, it is important to note that this is the kind of work whose process will be quite long as it requires accuracy and detail so the digitizing activity is ongoing and can include individuals who have records that they would want to preserve.
The Montserrat National Trust will have the official launch the project on Thursday November 6 2014 with an Exhibition entitled "Montserrat's Contribution to World War I.